Get work done.
HeyDay is a space focused on empowering minorities. I setup virtual productivity meetups where you can join me for 1 hour to just do work. It's a great way to complete that project, blog, or course you've been putting off.
HOW IT WORKS AFTER YOU JOIN
1. You'll receive an email from me 24 hours before the virtual meetup.
2. Follow the video call link to join the meetup and bring along your project.
3. We'll dive right into working for 1 hour!
UPCOMING meetups
Online Co-working Group
About this session: You'll get a quiet, distraction free space to work on what's most important to you.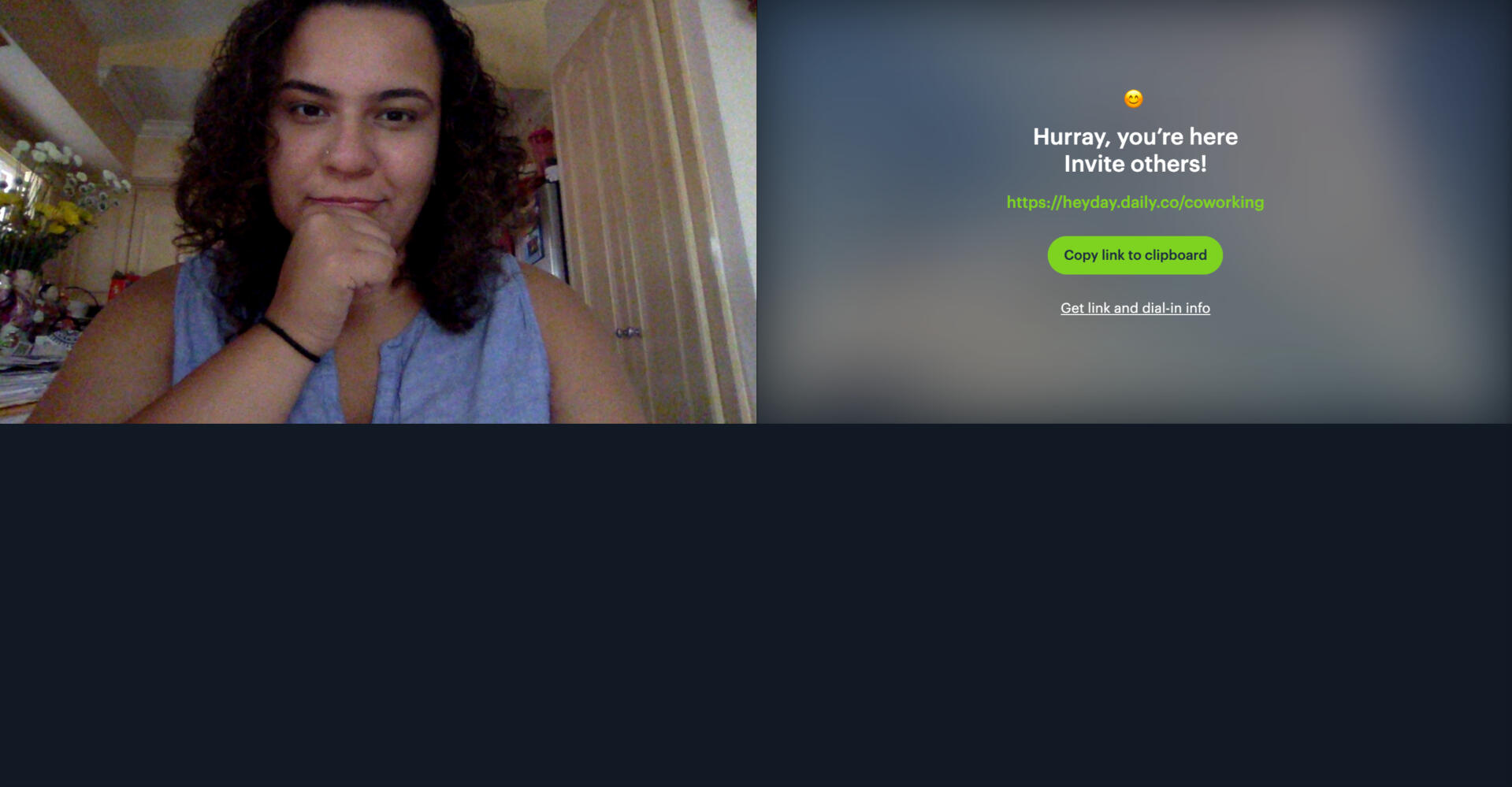 Member Testimonials
"I was hesitant to attend an online co-working meetup. I had a ton of content I needed to create for my business but I kept putting it off. I was also nervous about meeting strangers but knowing other people like me would be in the meetup, I was more open to it.

I'm glad I attended one of the meetups! It was 1 hour of productivity and I finally created a ton of social content created for my business."

-Steph (FL, USA)
---
Questions? Contact us here